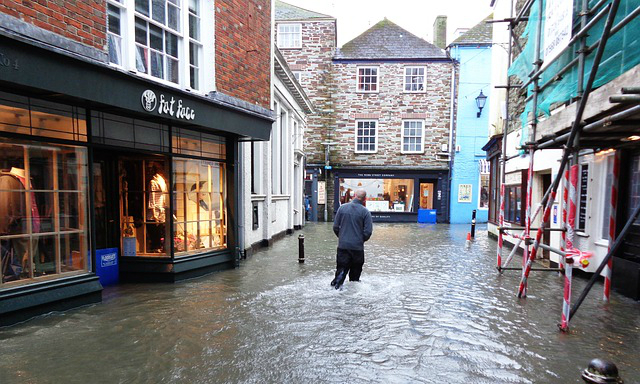 Water damage restoration can be a tedious job to do on your own, considering the damage is not severe.
Depending upon the cause of damage. This job sometimes gets almost impossible to accomplish without professional help.
Water damage restoration companies provide a number of services that can help you remove and restore water damage in your home and everything inside it.
Water Damage Restoration Process:
Here is the outline of the process you are likely to go through when hiring a water damage restoration companies's full services in severe water damage conditions.
1) You contact the company for help. After collecting certain information about the event the company dispatches their nearest team of professionals to the property.
2) The team performs a complete inspection of your home. The inspection team inspects for the cause of damage, type of water, extent of damage and provides you safety precautions for the situation.
3) After assessing the situation, the company will start the water removal process. The company will move out the furniture and other belongings out of the house for safety in most cases. Water removal process is carried out with the help of moisture detectors, hygrometers, infrared cameras to detect water behind walls or ceilings and truck mounted water pumps.
4) The fourth step is of restoring or drying your home. Building materials including walls and floor can absorb a significant amount of water which if not removed could cause warp or break-down. Most companies use temperature manipulation techniques to free your home from unwanted moisture. Other drying equipment include: dehumidifiers, high-speed air movers and equipment to track progress of the process.
5) The company would provide cleaning services to your building structure, and other personal belongings like clothes, furniture and upholstery. Because this kind of contaminated water leaves a bad odor in the house, you'd also be provided odor removal and sanitizing services.
6) Now comes the restoration process. The company is bound to restore the place to its pre-damage state. The restoration could include minor fixes like installing new carpets, paint services, pipe-breaks, toilet leaks to reconstructing entire rooms.
Cost of Water Damage Restoration in Los Angeles:
Water damage restoration costs vary depending upon the cause, type and extent of damage. Furthermore, the prices also vary depending upon your location. This page specifically focuses on cost estimates for water damage services in Los Angeles.
To keep things simple, let's consider that we have a 80 sq feet bathroom that needs to be restored. The restoration requires complete removal and replacement of damaged ceilings, walls, flooring material and fixtures with painting and disposal services included. This sort of restoration can cost you anywhere from $1800-$2000.
You should keep in mind that these cost estimates only specifically cover the water damage restoration service.  Situations requiring water, odor or bacterial eliminating  services would rack up the cost.
Other factors that can influence the final price include: taxes and permit fees.