Lloyds Bank is a retail and business bank in England and Wales. It is the biggest retail bank in Britain, serving over 16 million personal and small business accounts customers.
The bank offers financial and banking services that help customers manage their finances better. Lloyds Bank is known for its low-interest credit cards, which is a great way to manage the daily purchases of its customers.
Learn more about Lloyds credit card's benefits and advantages. Discover how to apply for a Lloyds credit card by meeting the set eligibility requirements by Lloyds Bank.
Lloyds Credit Card Features
Lloyds Credit Card Pros
Lloyds Credit Card Fees and Charges
Lloyds Bank Mobile Banking
Lloyds Credit Card Eligibility
Lloyds Credit Card Application
Lloyds Credit Card Features
Since 1765, Lloyds Bank has helped Britain's people, businesses, and communities by giving them expert advice and support. The bank's expertise is built on this experience, providing customers of all ages with financial solutions and products.
One of the most popular banking services of Lloyds Bank is its credit cards. The bank offers various credit cards, including everyday spending credit cards, balance transfer credit cards, large purchase credit cards, and cashback credit cards.
People opt for everyday spending credit cards as it is best for managing day-to-day budgeting. It is meant for staying in control of daily finances as it comes with a low-interest rate on purchases.
More About Lloyds Credit Card Features
True to being a great companion for daily needs, every spending credit card of Lloyds Bank has low-interest rates on purchases – 9.94%. This rate is relatively lower compared to other credit card interest rates on purchases.
In addition, Lloyds Bank offers up to 56 days of purchases in an interest-free period. There will be more time for Lloyds credit cardholders to pay and enjoy having interest-free transactions.
Like any other credit card, Lloyds credit card's maximum credit limit is based on the customers' credit rating. However, Lloyds Bank did not set any minimum credit limit, so by default, it is £0.
Lloyds Credit Card Pros
Lloyds credit card cardholders are entitled to online card management. They only need to sign up for an online account and can use their computer, smartphone, or tablet to check balances, monitor transactions, make payments, request transfers, and do much more.
With the online card management perks, customers do not need to visit Lloyds Bank branches whenever they need to do bank transactions. It will be easier for them to access and monitor their balances and make instant payments to avoid penalty fees.
Lloyds Bank is also committed to protecting all its credit cardholders from fraud. All Lloyds credit card customers will have full fraud protection, wherein they will not be charged for all transactions they did not authorize.
The bank will ensure that all unauthorized transactions will be allowed. If there is any suspicious activity on the account, cardholders must report it immediately to the bank.
Lloyds Credit Card Repayment Options
Lloyds Bank understands that its customers prefer making repayments based on availability and convenience. Thus, there are three ways that Lloyds Bank supports making Lloyds credit card repayments.
First, it is possible to make repayments through any bank account that the cardholders want to connect with their credit card account. There is also another option which is to use a debit card to make repayments.
The last option is the most ideal as cardholders will have to set up a direct debit account. This Direct Debit will automatically take care of the repayments so that cardholders will not miss out on a due date.
Lloyds Credit Card Fees and Charges
Lloyds Bank offers competitive and customer-friendly rates and charges to prove that the everyday spending credit card is the best way to go. The bank considered that the credit card is meant for daily usage for purchases, so the rates are low.
Check the MBNA True Line Mastercard rates, charges, and fees below.
Annual Fee: None;
Balance Transfer Fee: 5%;
Balance Transfers: 9.94%;
Purchases: 9:94%;
Minimum Monthly Payment: 2.5% or £5 (whichever is greater) or the total of any interest, default fees, and charges plus 1% of the outstanding balance;
Foreign Usage Charge: 2.95%;
Cash Advance Fee: 5% (min. £0);
Late Payment Fee: £12;
Exceeding Limit Fee: £0;
Additional Card Fee: £0;
Dormancy Fee: £0;
Duplicate Statement Fee: £0.
It is apparent that the bank fulfilled its promise to make credit cards straightforward and the best companion for managing daily spending. There are no additional charges for Lloyds credit cards besides the standard charges and fees (balance transfer, purchase, etc.).
More About Lloyds Credit Card Benefits
Lloyds Bank ensured that its credit card customers will have the best banking experience. It set up 24/7 call centers for the customers to seek help whenever there are concerns with their cards or accounts.
In addition, Lloyds credit cards are contactless cards, so it is possible to make secure payments wherever there is a contactless symbol. The card can also be added to the phone through mobile banking to make paying even quicker and more convenient.
Lloyds credit card customers can get rid of their letterboxes because they can opt to receive paperless statements. The credit card account statements will be delivered online.
Lloyds Bank Mobile Banking
As mentioned, all credit card customers are entitled to online card management. They can manage their Lloyds credit card online via the Lloyds Bank Mobile Banking app, which is available on the Google Play Store and the Apple App Store.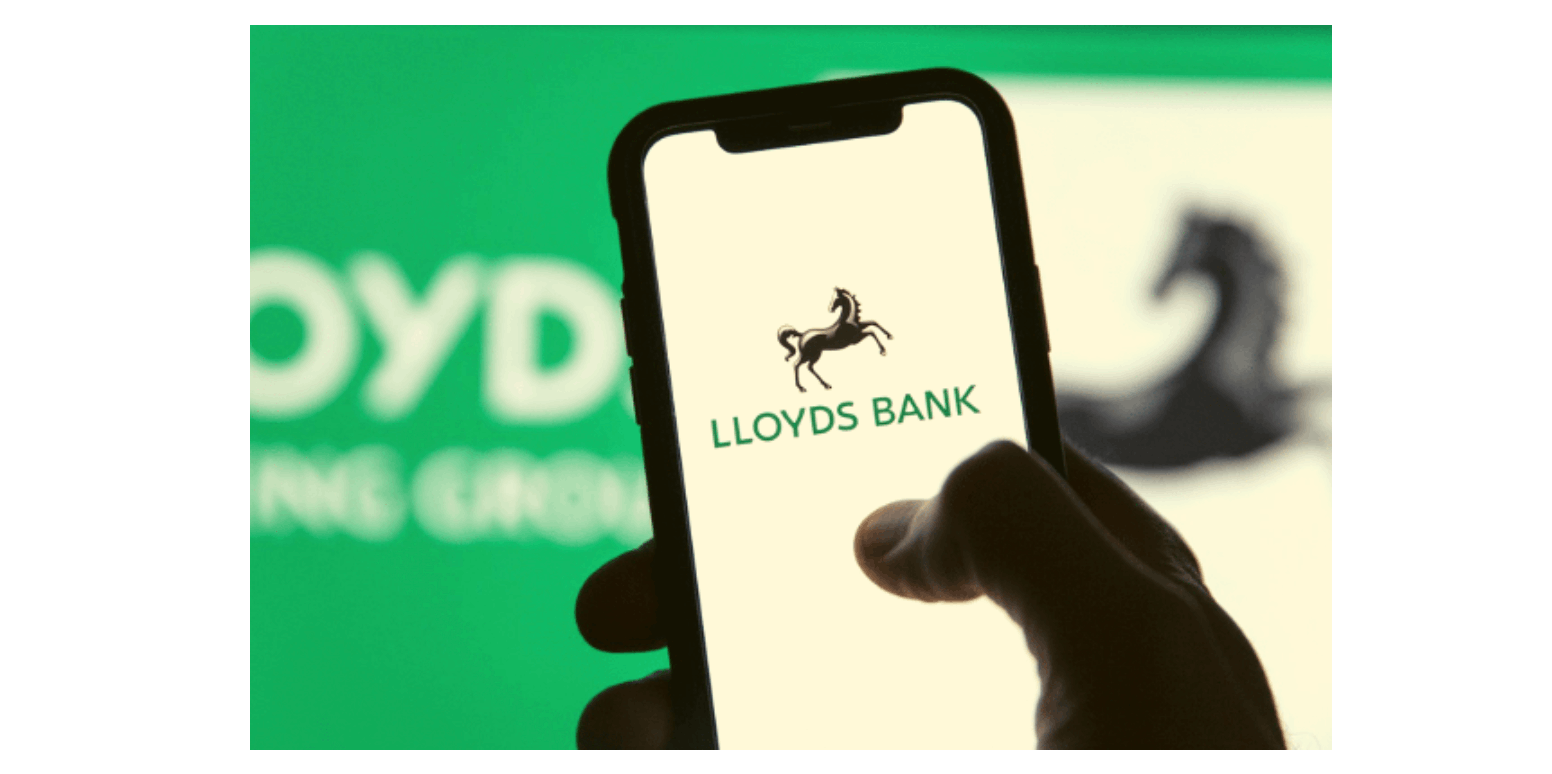 The Lloyds Bank Mobile Banking app is free; all they have to do to get it is sign up and enroll using their Lloyds Bank account. After signing up, customers can easily use Lloyds Bank's services at the tip of their fingers.
Lloyds credit card users can view all their account statements and balances through the app. The transaction history also keeps all the activities using the credit card. It is possible to see all the past transactions.
The mobile banking app also allows its users to view all pending transactions. It means that Lloyd credit card users can see if their payments on their purchases are still being processed. This feature also helps users see if there are any unauthorized transactions made on the account so that they can report them accordingly.
More Features of the Lloyds Bank Mobile Banking App
Cardholders do not need to call the bank or visit a branch to report if their card was lost or stolen. They can quickly freeze their accounts through the app so that no one can make any transactions with their Lloyds credit card.
If the cardholders forget their card PIN, they can check it on the Lloyds Bank Mobile Banking app. All other credit card details will be available on the app, which means they can also update some information if necessary.
To ensure safety and security in using the mobile banking app, Lloyds Bank allows its app users to log on using their fingerprints or Face IDs. This security feature is only available with compatible devices.
Lloyds Credit Card Eligibility
The basic eligibility requirements set by Lloyds Bank are must be at least 18 years old, a UK resident, and with a regular annual income. Lloyds credit card is available to new customers.
In addition, they must be free of County Court Judgements (CCJs), Individual Voluntary Agreements (IVAs), or bankruptcies. The bank does not also accept applications from unemployed individuals or students. Lastly, one must not have been declined for a Lloyds credit card within the last 30 days to be eligible.
Before applying for a Lloyds credit card, it is advised to check the eligibility using the One Check available on its official website. The cards that the interested individual can apply for and the credit limit that might offer will be determined by One Check.
The credit card eligibility checker requires interested individuals to answer a few questions. One Check's questionnaire will not affect the credit score of the interested individual. One Check asks for the following information:
Bank sort code;
Account number;
Address from the last three years;
Annual income;
Employment status;
Spending commitments.
More About Lloyds Credit Card Eligibility
One Check will process the information after the interested individual submits the form with the required details. Then, One Check will do a quick background check in the form of a soft search.
A soft search gives the bank a general summary of the individual's financial history to determine their credit card qualification. The soft search takes little time to conduct and has no impact on the credit score.
Lloyds Credit Card Application
Once the individual confirms their eligibility, the bank determines the credit cards they are eligible to apply for and the possible credit limit to be offered. Then, they simply need to follow the instructions and complete the remainder of the application form.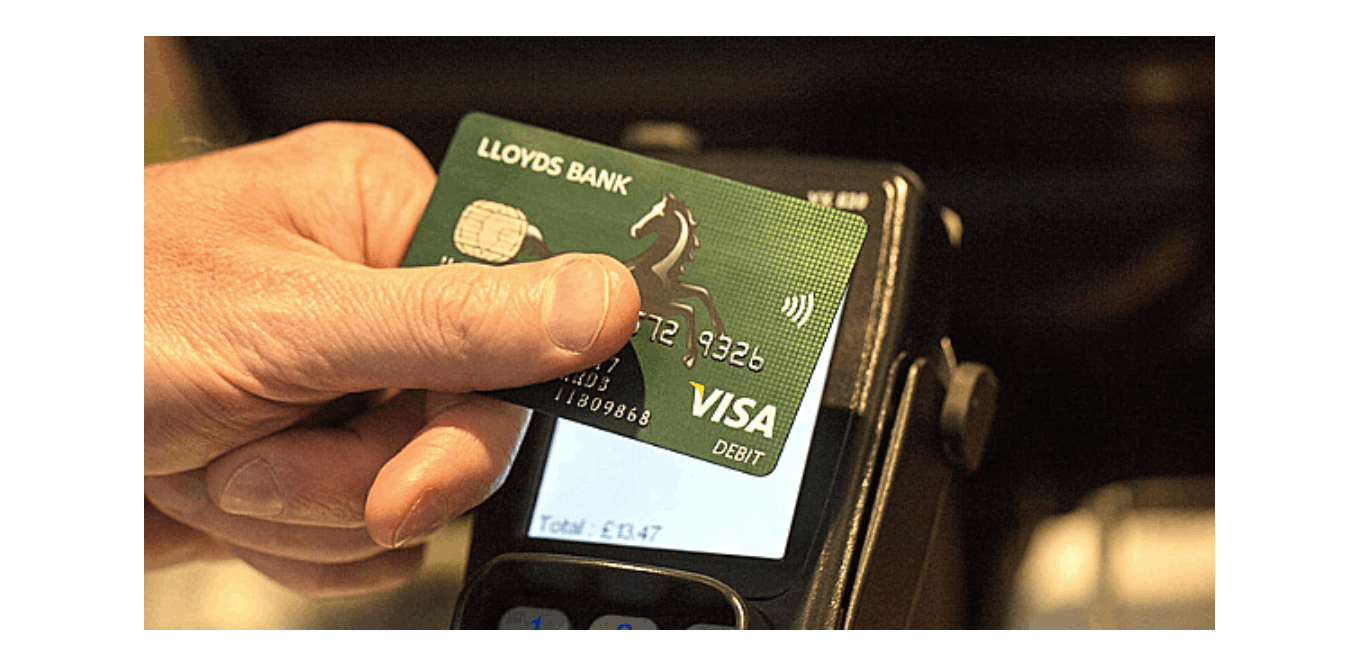 Then, Lloyds Bank will conduct a full credit search once the application is submitted. This is to confirm the information provided and eventually will be put on the credit record.
The bank will provide the PIN within the next five working days when the application is approved. Meanwhile, the new Lloyds credit card will arrive within seven working days. Before receiving the PIN, the bank will send the Pre-contract information, Adequate explanation, and Credit Card Agreement.
Lloyds Bank Address and Contact Information
Lloyds Bank is currently headquartered at 25 Gresham Street, London, United Kingdom. However, there are over 700 branches of the bank that customers can visit to inquire regarding credit card applications.
Interested individuals may also call the bank's support hotline at 345 072 5555. Meanwhile, Lloyds Bank Mobile Banking app users can seek help directly.
Conclusion
Lloyds Bank aims to help people manage their daily finances by offering low-interest rates on purchases on Lloyds credit cards. People can apply for a Lloyds credit card online with the guide of One Check, the bank's eligibility checker.
Disclaimer: There are risks involved when applying for and using Lloyds credit card products. Consult its Terms and Conditions page before agreeing to anything.