Having a credit card can mean the difference between independence and financial restraints. This can also make quite a mark on a person's situation, particularly when it comes to life and death.
As such, having a reliable credit card on hand is essential. Not only can it boost one's credit health, but this can also teach individuals to be more responsible for their financial wellbeing. First-timers, in particular, will love cash back rewards to help them in life.
One of the best credit cards for beginners and money-savvy people out there is no other than a Bank of America credit card. With numerous benefits and rewards, this card is certainly ideal for people who want to get the most out of their credit cards. Take a look at what this card has to offer today.
Get to Know Bank of America Cards
Take a Closer Look at the Bank of America Unlimited Cash Rewards Credit Card
Learn How to Apply for a Bank of America Card
Fees and Rates of a Bank of America Card
Managing a Bank of America Card
Get to Know Bank of America Cards
Bank of America is one of the renowned banking institutions in the whole of the United States. As a financial services company, Bank of America provides the public with an array of financial services and products to meet their respective needs, whether they be individuals, large corporations, or everything in between.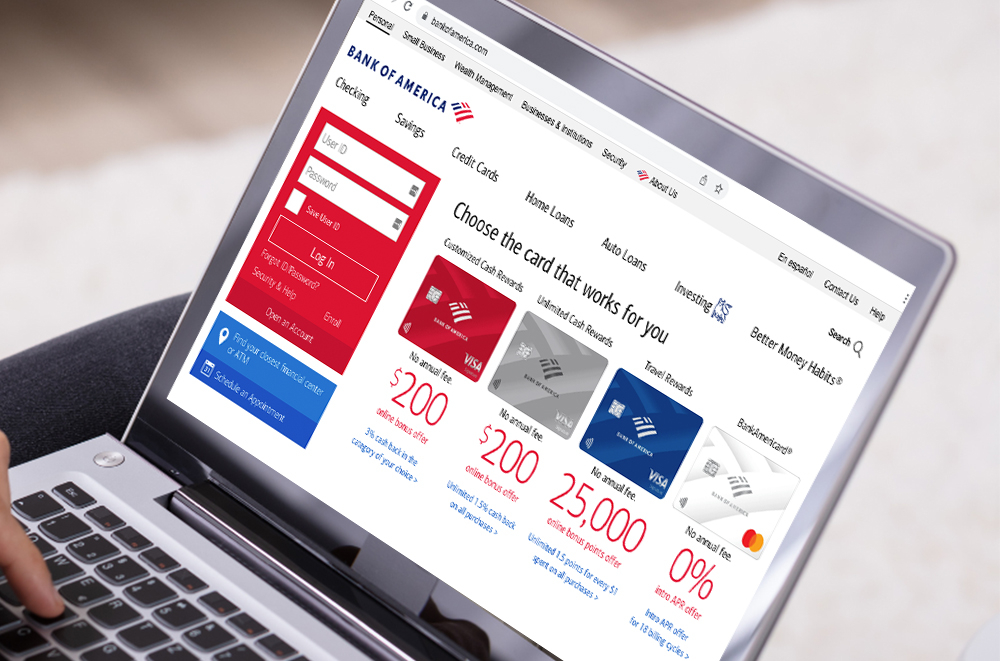 With such a big corporation, it cannot be denied that the Bank of America credit card offers some of the most comprehensive products and services out there. These include home loans, checking and savings accounts, student banking services, auto loans, small business services, and many others.
The Bank of America, of course, also extends credit card services to the public. This is to allow consumers more accessible means to their credit and to make purchases much more affordable.
Different Types of Credit Cards for Every Need
As mentioned, the Bank of America offers different types of credit cards. These are geared towards a variety of needs and preferences.
Some of these include cash rewards cards, travel rewards, airline rewards, low-interest rates, point rewards, and many others. There are also specific credit card options geared toward students, those who are new to the world of credit cards, and those who want to build or rebuild their credit.
Take a Closer Look at the Bank of America Unlimited Cash Rewards Credit Card
To fully understand the extent of what Bank of America has to offer, this article will highlight the Bank of America Unlimited Cash Rewards Credit Card. As its name implies, this card allows cardholders to earn unlimited 1.5% cashback on all purchases.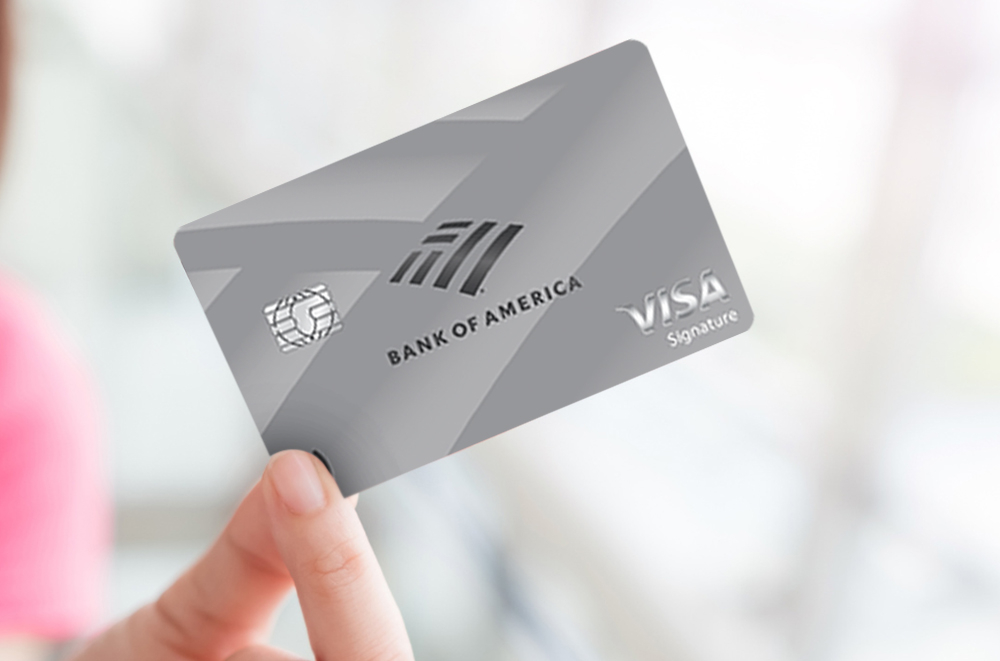 To further complement this lovely offer, Bank of America also extends this offer by allowing cardholders to have no limit on the amount of cashback they can earn. Coupled with a low introductory offer of 0% APR for the first 15 billing cycles and balance transfers made within 60 days, this gives users big savings.
Furthermore, it's worth noting that as part of the limited offer of the financial institution, users can get $200 online cash rewards, provided they make at least $1,000 in purchases within 90 days of opening their account. This is a great deal for those who are thinking of buying big-ticket items.
Other Benefits That Come with the Card
This Bank of America credit card also comes with no annual fee, letting cardholders enjoy their respective cards while earning unlimited cash back.
Rewards are definitely the name of the game with this credit card. Those who are members of the bank's Preferred Rewards program can earn 25% to 75% more cashback with every purchase, upping the total cashback to be earned at 2.62%.
Learn How to Apply for a Bank of America Card
Individuals who want to apply for a Bank of America credit card may do so online. There is an 'Apply Now' button located online and clicking on this will lead applicants to another page where they can start their application.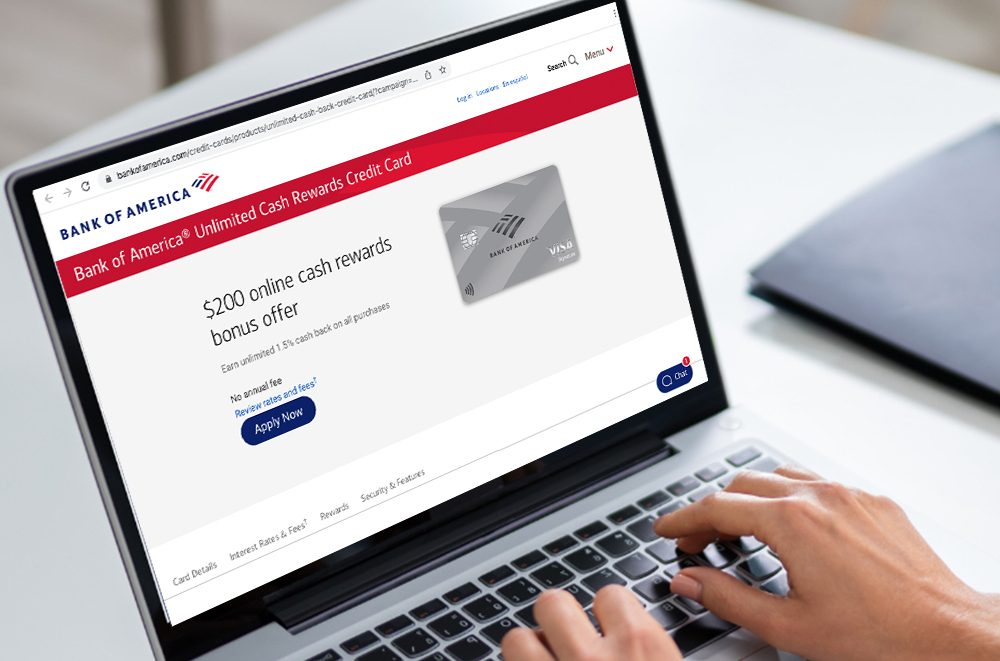 The application form itself is on the website. This will ask prospective candidates their name, address, contact number, and the like. Apart from these, the bank will also ask about other relevant details such as the applicant's financial information, including their expenses, employment, and income.
Filling out an application form for a Bank of America credit card is even easier for existing Bank of America customers. Those who already have an account with the bank can just log in to their respective accounts and work their way from there.
Apart from filling out the form on the website, interested applicants also have the option to apply for a credit card via a Bank of America branch near them.
Eligibility Requirements and Qualifications
For most banks, the standard eligibility requirement is that applicants must be a country resident, within the legal age for that country, and comply with the minimum income. The Bank of America Unlimited Cash Rewards is likely to have similar requirements.
What I do is prepare the requirements even before starting the application process. This way, I do not need to worry about hitches due to failure to qualify or provide proof of qualification. Typically, I gather proofs of identity, residence, and income.
I prefer to have my address and birthdate on my proof of identity, which is usually my valid government ID. Other documents I bring include utility bills, pay slips, certificate of employment, and the latest bank statement, just to cover all my bases.
Fees and Rate of a Bank of America Card
Credit cards are convenient payment choices, and lots of people may be attracted to such an option. After all, most offers include perks and rewards that make using the card more worthwhile, just like this bank of America Credit Card.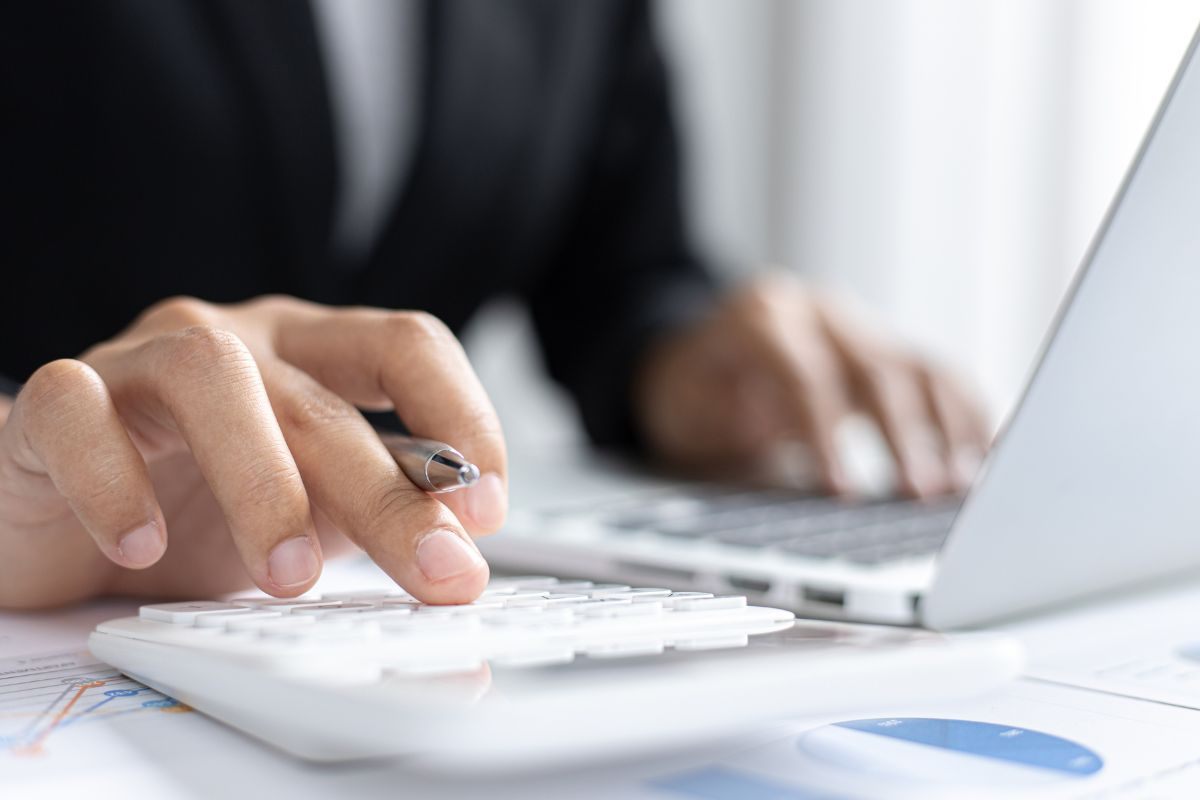 I always highlight that such benefits come with responsibilities in the form of fees and rates. These typically apply when I make transactions that go with transaction fees, such as purchases, cash advances, balance transfers, and foreign transactions. Purchases, cash advances, and balance transfers also come with interest.
Speaking of interest, there are ways to avoid paying it. The easiest way is to take advantage of the introductory offer of 0% for the first 15 billing cycles for any purchases made and for any balance transfers within the first 60 days of account approval.
Other than this, I can avoid paying interest by settling my dues before the due date or paying off my credit card as soon as I can.
Annual Fee: None
Annual Percentage Rate (APR) for Purchases: 15.49% to 25.49%
APR for Balance Transfers: 15.49% to 25.49%
APR for Cash Advances: 18.49% to 28.49% for direct deposit and check cash advances, 30.49% for bank cash advances
Purchase Transaction Fee: $10 or 3% of the amount, whichever is higher
Balance Transfer: $10 or 3% of the amount, whichever is higher
Cash Advance: $10 or 3% of the amount, whichever is higher for direct deposit and check cash advances, or $10 or 5% of the amount, whichever is higher for others
Foreign Transaction: 3% of the US dollar amount
Late Payment Penalty Fee: $40
What You Need to Remember
It is important to remember that this card comes with a variable APR, which means that it will depend on the Prime Rate.
With this in mind, you need to remember that the rate can vary throughout the card ownership when the Prime Rate varies.
Managing a Bank of America Card
Having a mobile app is a standard for most banks, especially as it allows customers easy access to their accounts. What makes Bank of America standout is it comes with various features for cardholders' security and convenience.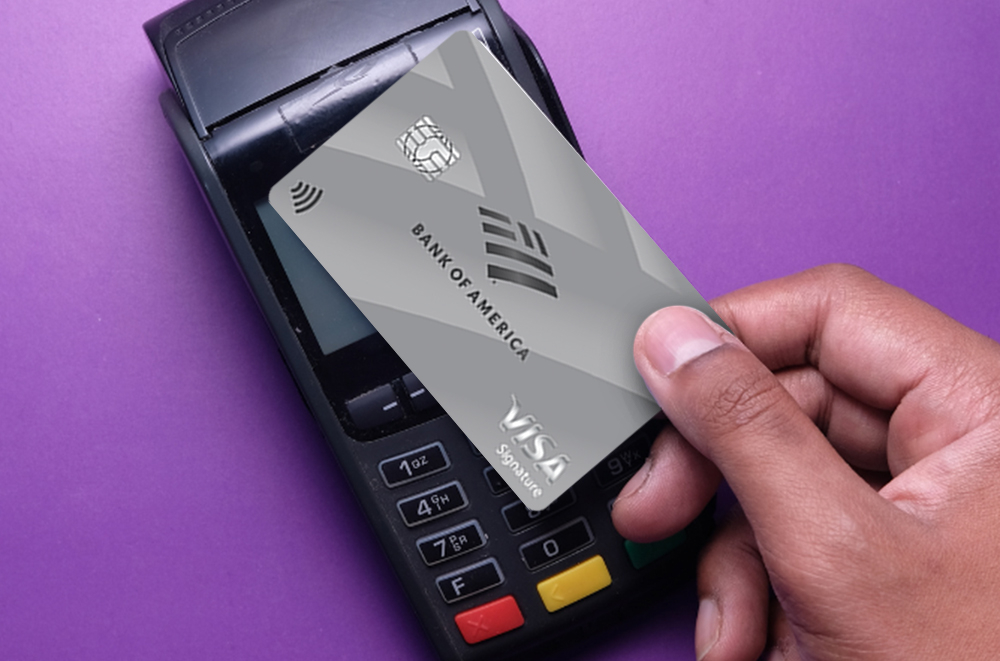 From this app, I can receive notifications in different ways, like messages or emails, regarding unexpected access to the account, any transactions, and suspicious activity. This way, I can act promptly to secure my account.
Another great thing about this app is that it is easily accessible via any mobile device. I can also log in to my online account via web browsers using the same credentials.
For easier card management, I can get in touch by mailing the bank at Bank of America, PO Box 15019, Wilmington, DE 19886-5019 for payments or Bank of America PO Box 2493, Norfolk, VA 23501-2493 for application status updates. I can also call 800.732.9194 for customer service.
Bank of America Branches
Those who prefer a more in-person approach can visit any Bank of America site near them.
The bank has a presence all over the United States. To know which branch is closest to me, I can simply use the locator by entering my address or ZIP code.
The Bottom Line
The Bank of America Unlimited Cash Rewards Card is a great choice for individuals who like earning while spending. With this credit card, I can not only access different features and benefits but also perks and exclusive rewards.
Disclaimer: There are risks involved when applying for and using credit products. Ensure you consult the bank's terms and conditions page before agreeing to anything. 
References
Bank of America Unlimited Cash Rewards Credit Card